AX3000 Dual-band Gigabit Wi-Fi 6 Router – TX9 Enjoy Ultra-fast Wi-Fi 6 Performance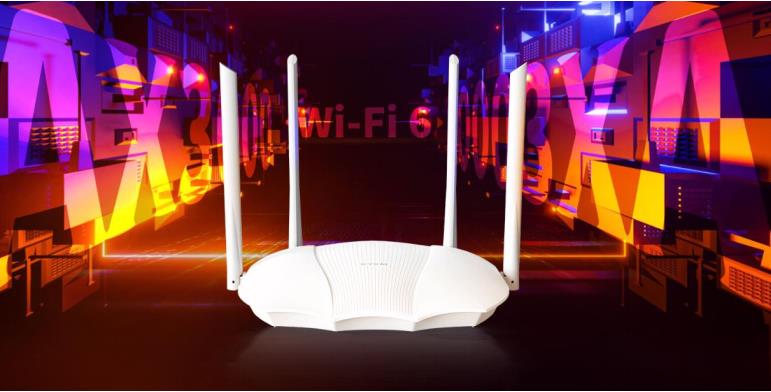 So, what is A Wi-Fi 6 Router? A Wi-Fi 6 router can send different signals in the same transmission window. This results in a single transmission from the router being able to communicate with multiple devices, instead of each device having to wait its turn as the router serves up the data across the network. As beams are shared between multiple clients, you can be use fewer towers or less bandwidth, saving you money on your internet bill. Wi-Fi 6 is the newest Wi-Fi standard, and it absolutely trumps the older Wi-Fi 5 (802.11ac) standards as Wi-Fi 6 (802.11ax) provides a significant connectivity upgrade for all of the devices in your home.
An important part of any Wi-Fi router is its ability to keep up with your increasing data demands. While the original Wi-Fi standard was designed to handle basic connections, the new Wi-Fi 6 standard aims to deliver faster speeds and better performance for future uses. Wi-Fi 6 is completely backward compatible with older Wi-Fi standards, so you don't need to worry about upgrading your router when it comes time to upgrade your Internet connection. Plus, all of the new features in Wi-Fi 6 are available on both wired and wireless networks, making it easier than ever for everyone in your home to enjoy all that wireless Internet has to offer. So, even if you don't have any devices with Wi-Fi 6 connectivity yet, upgrading to a Wi-Fi 6 router can ensure you're well prepared for the future.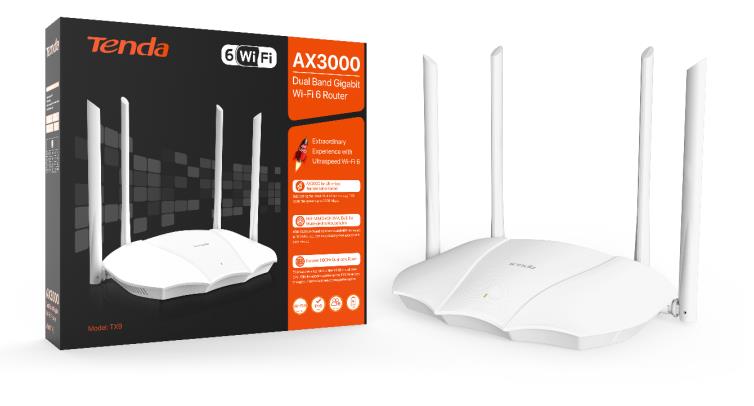 Tenda's TX9 is an AX3000 Wi-Fi 6 router with the dual-band concurrency that rates up to 2976Mbps (2.4GHz:574Mbps, 5GHz:2402Mbps). It's equipped with dual-core 1.6GHz CPU providing powerful processing capacity and more stable operation. TX9 2.4GHz & 5GHz adopt external FEM design simultaneously to improve spectrum utilization and communication efficiency. By OFDMA+MU-MIMO technology, the network latency is reduced, more devices can be connected to the Internet at the same time and the transmission efficiency is significantly improved. TX9 supports one-click Mesh networking, IPv6, WPA3 and comprehensively improves Wi-Fi experience.
TX9 supports both 802.11ac (5Ghz) and 802.11n (2.4Ghz) for high-speed wireless access for all existing devices within your home or office building. It also offers a number of advanced features including simultaneous dual band connectivity which allows you to connect devices on both 2.4GHz and 5GHz networks at the same time without any interference from each other. With the latest version of Wi-Fi 6 technology, the TX9 can deliver up to 2976Mbps over both 2.4GHz and 5GHz bands at the same time, which is 66% faster than any other router on the market.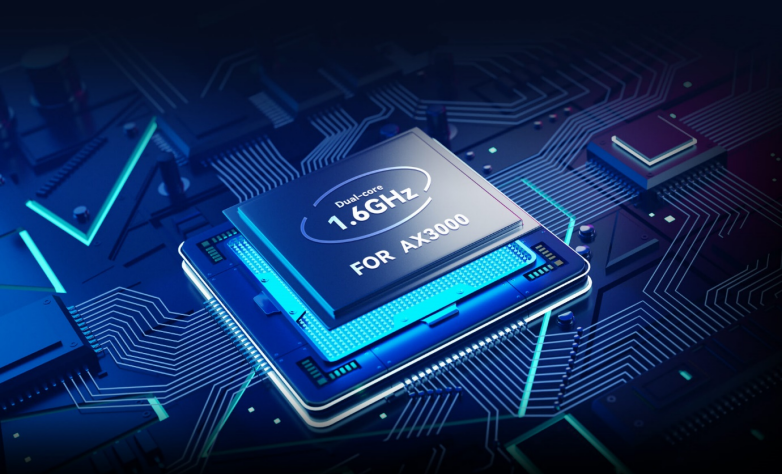 The data processing capability is comprehensively improved with a dual-core processor with a main frequency of up to 1.6GHz and NPU. The core can boost capacity and reduces interference for smoother 4k video streaming and AR/VR gaming. Dual-band Wi-Fi 6, which provides 2x faster data transmission speeds than the previous generation, is supported by TX9, allowing you to enjoy high speed and stable connections for your devices. The gigabit Ethernet port on this router allows you to connect multiple devices at high speed, while MU-MIMO technology doubles bandwidth efficiency to deliver smooth 4K video streaming and lag free gaming.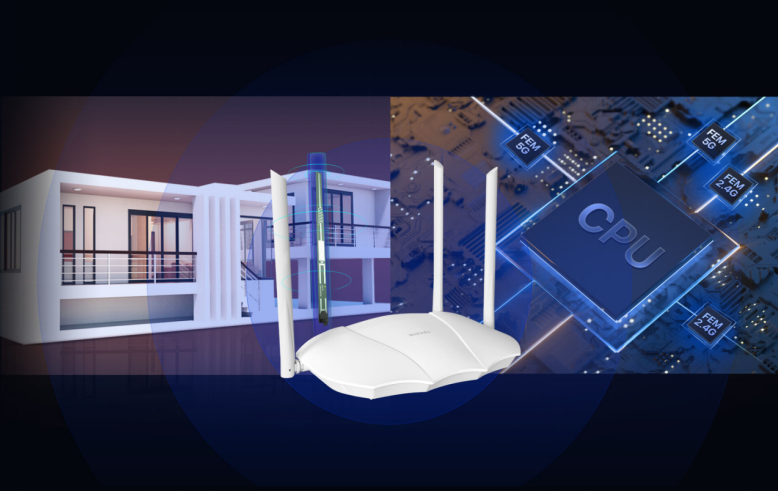 TX9 is a dual-band Wi-Fi 6 router with a high-power amplifier that can continuously provide stable and fast Wi-Fi 6 performance even at the maximum throughput. With 4 independent FEMs and 4 external dual-band 6dBi omnidirectional antennas, TX9 fully improves signal power and receiving sensitivity and achieves Wi-Fi 6 signal coverage for small and medium-sized houses. TX9 provides 4 gigabit ethernet ports, which can make full use of every megabit of the operator's bandwidth, video entertainment, e-sports games can experience a silky fast network. The 5G frequency band supports 160MHz ultra-high bandwidth which can double the speed compared to 80MHz making it easy for multiple people to play online without worrying about network congestion.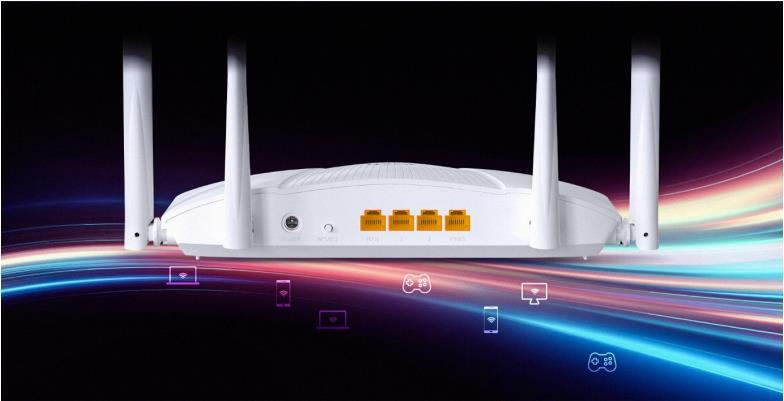 TX9 supports IPv6 technology, which has a new level of security and efficiency. With advanced Wi-Fi 6 technology, it can improve the transmission efficiency of data links. At the same time, its security performance can effectively protect data and make Internet access more enjoyable and secure.
TX9 supports a wide variety of functions such as signal adjustment, network detection, guest network control, parental control, blacklist/whitelist, timer switch, etc., aims to provide the pleasant experience of surfing the Internet at home. TX9 is an advanced Wi-Fi router. It supports fast speed of up to 1.2Gbps and provide a better connection than previous routers. This means that you will be able to enjoy smooth streaming on Netflix, Amazon prime, Spotify and other services that use fast Internet connections.
Smart home technology and IOT applications are widely used today. As a result, the number of Wi-Fi-connected gadgets in the typical home is increasing from 10 on average to 50 or more. Each smart switch, door lock, appliance, or camera that connects to Wi-Fi places a demand on your Wi-Fi network. TX9 has been designed in such a way so that it can accommodate an increase in devices without slowing down your Wi-Fi. This provides uninterrupted connectivity for lights, switches, thermostats, and any other IOT devices you might add to your smart home, resulting in a fluid streaming experience.